Earn sats for your posts
Every post you make is sold directly to other nodes in the network over lightning. Earn bitcoin for your content.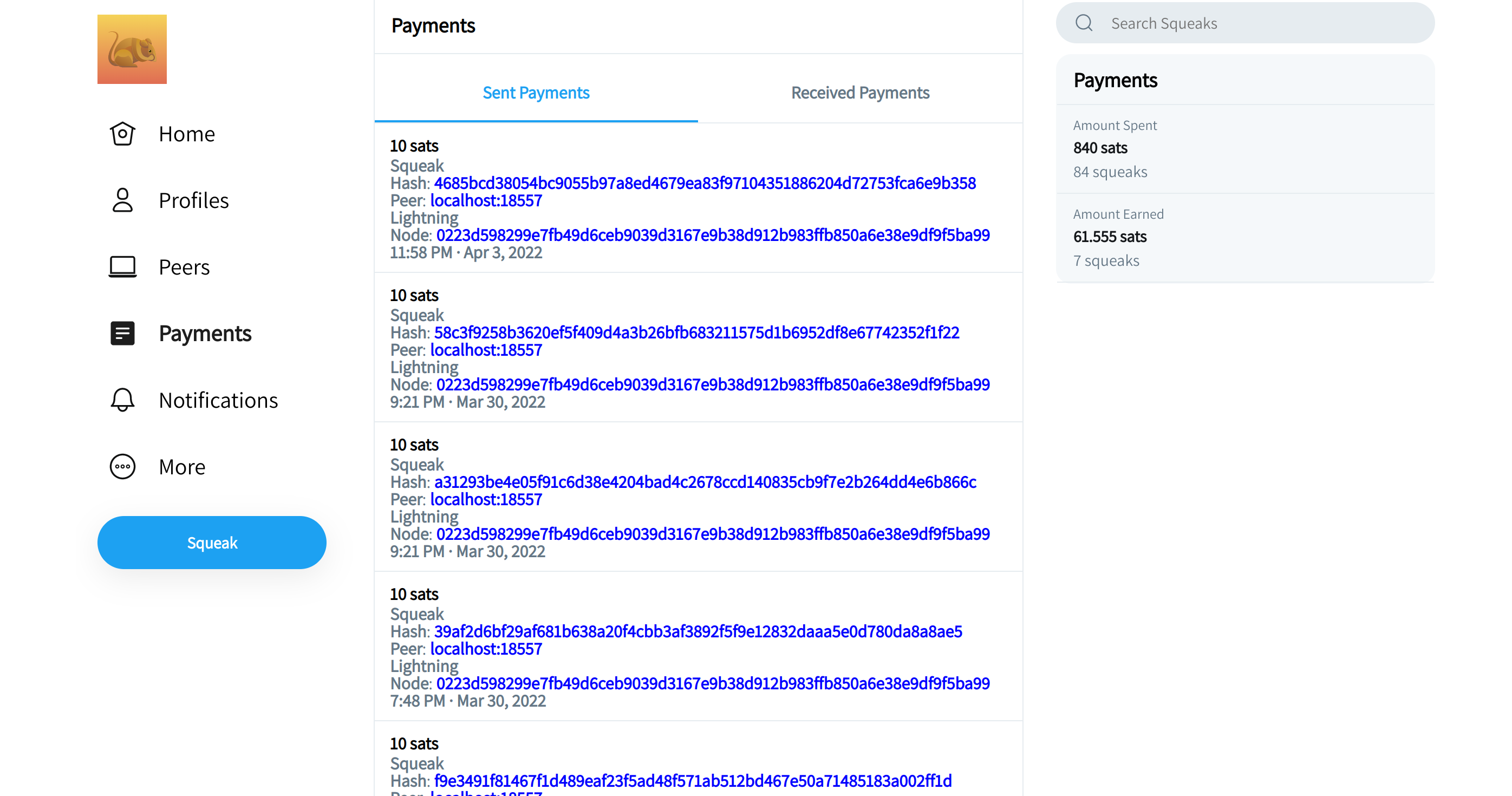 Post anything you want free of censorship
Squeaknode is a peer-to-peer protocol. There is no central authority that can censor anything you post.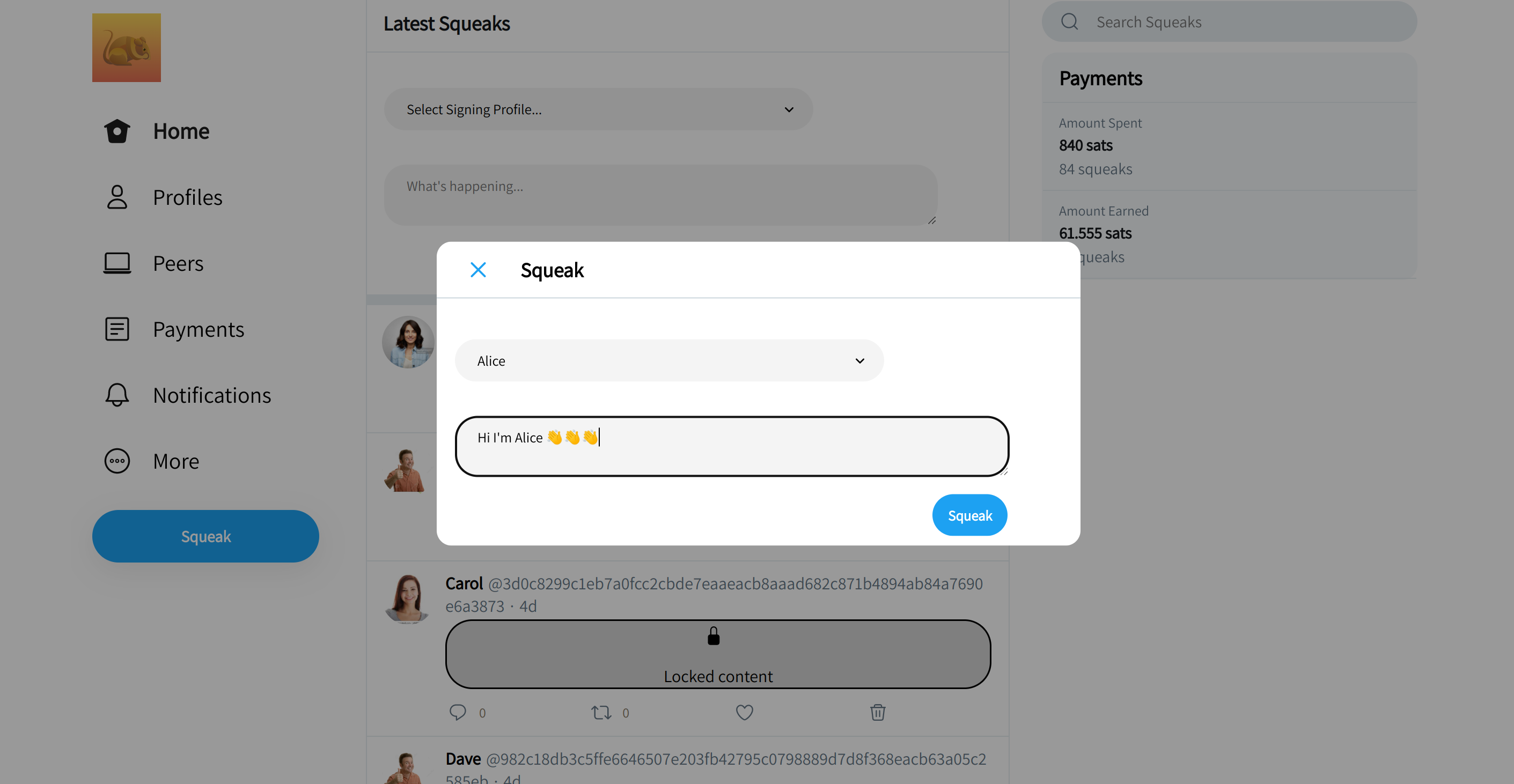 Unlock your friends' posts trustlessly with micropayments
Squeaknode posts are locked by default. The seller determines the price to unlock the content. It can be as little as 1 millisat.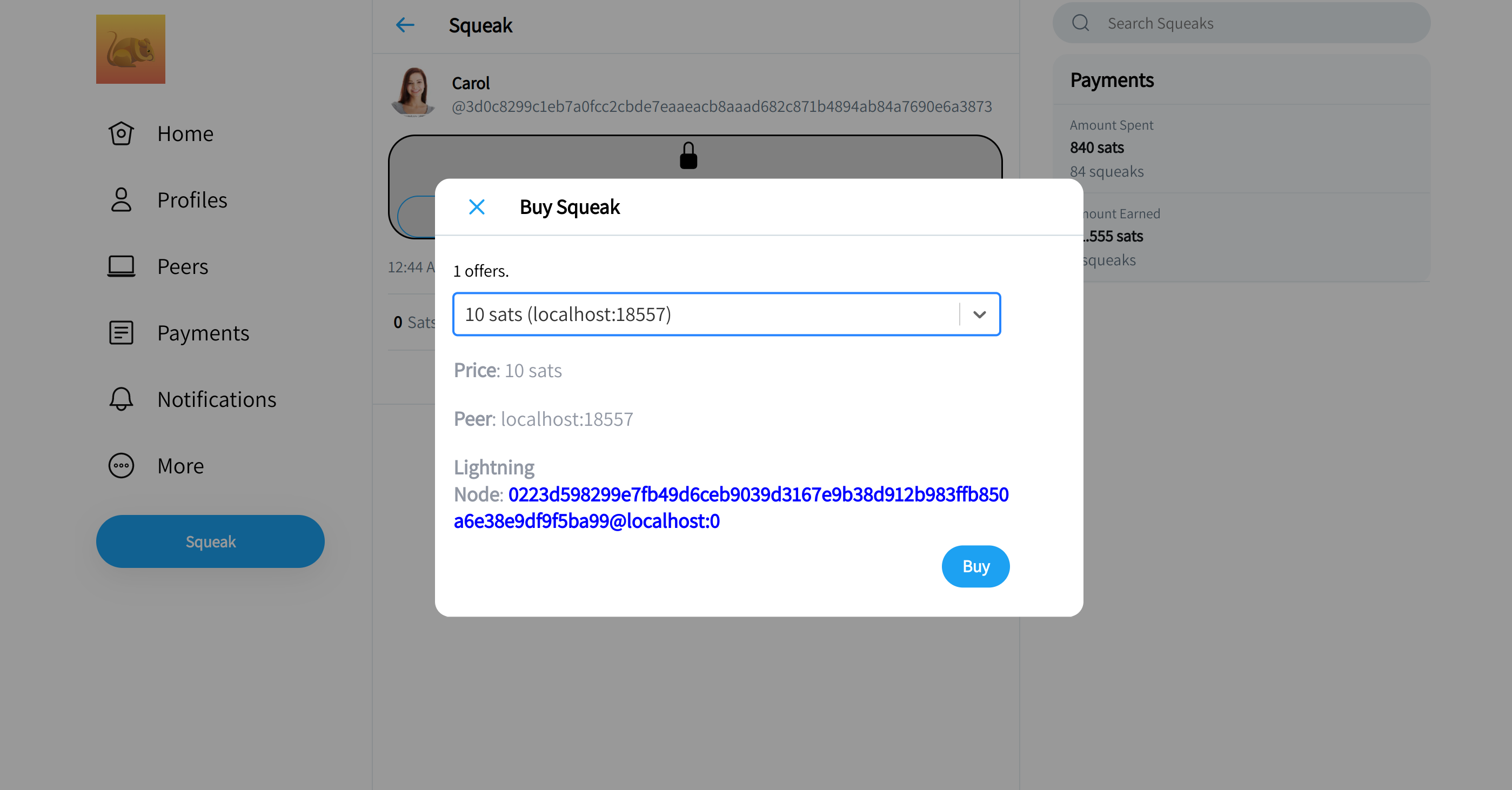 Mirror your tweets automatically from Twitter
Configure your Squeaknode to automatically mirrror tweets from your Twitter account. Protect yourself from censorship and earn sats with little effort.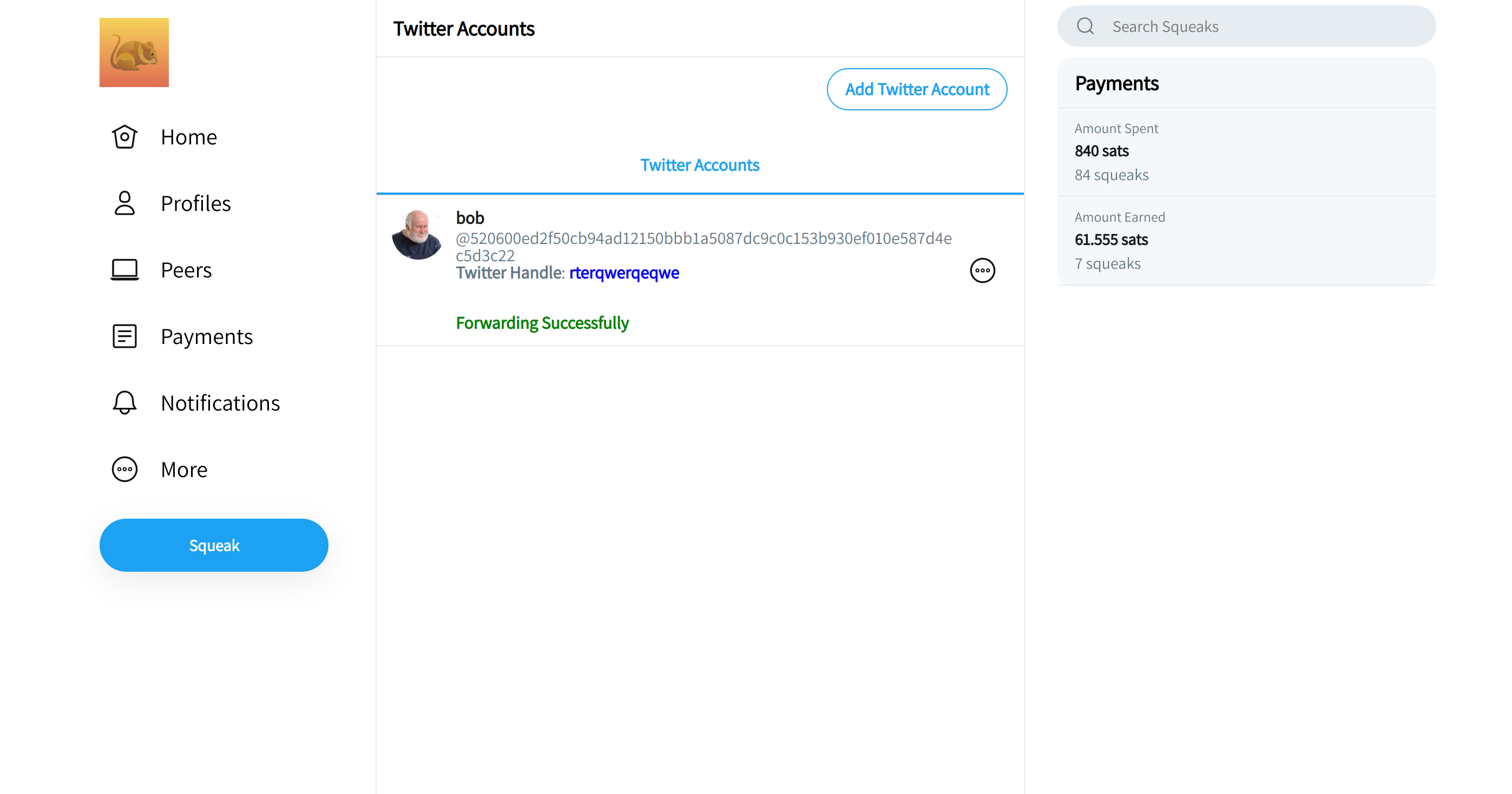 Install squeaknode in the Umbrel app store